/Back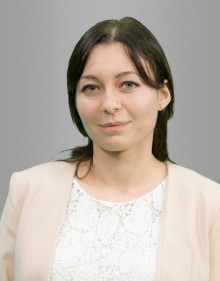 Dr. Olga Pykhtina
Psychologist
Dr. Olga specializes in working with children and families.  She got her Ph.D in Counselling from Newcastle University, UK. Her training as an art and play therapist was conducted through the Canadian Association of Child and Play Therapy. Olga uses Cognitive-Behavioral Therapy, Child-Centered Therapy, Sand tray Therapy, and Jungian Therapy in her work with children, young people and parents.
In addition, she has delivered trainings on various programs including workshops in Emotional Intelligence, Stress Management, Positive Thinking and Effective Communication. She has also been involved in delivery of presentation skills and well-being courses to a wide spectrum of both public and private sector entities within the UK, Canada, Ukraine and the Middle East.  During the course of her career, she held positions as Program Coordinator and Assistant Professor at the American University in the Emirates, researcher at the British Association for Counselling and Psychotherapy, play therapist psychotherapist in the UK and Canada, and a counselling psychologist in Ukraine.
Her areas of expertise include play and art therapy, CBT, counselling, positive psychology, and effective communication.